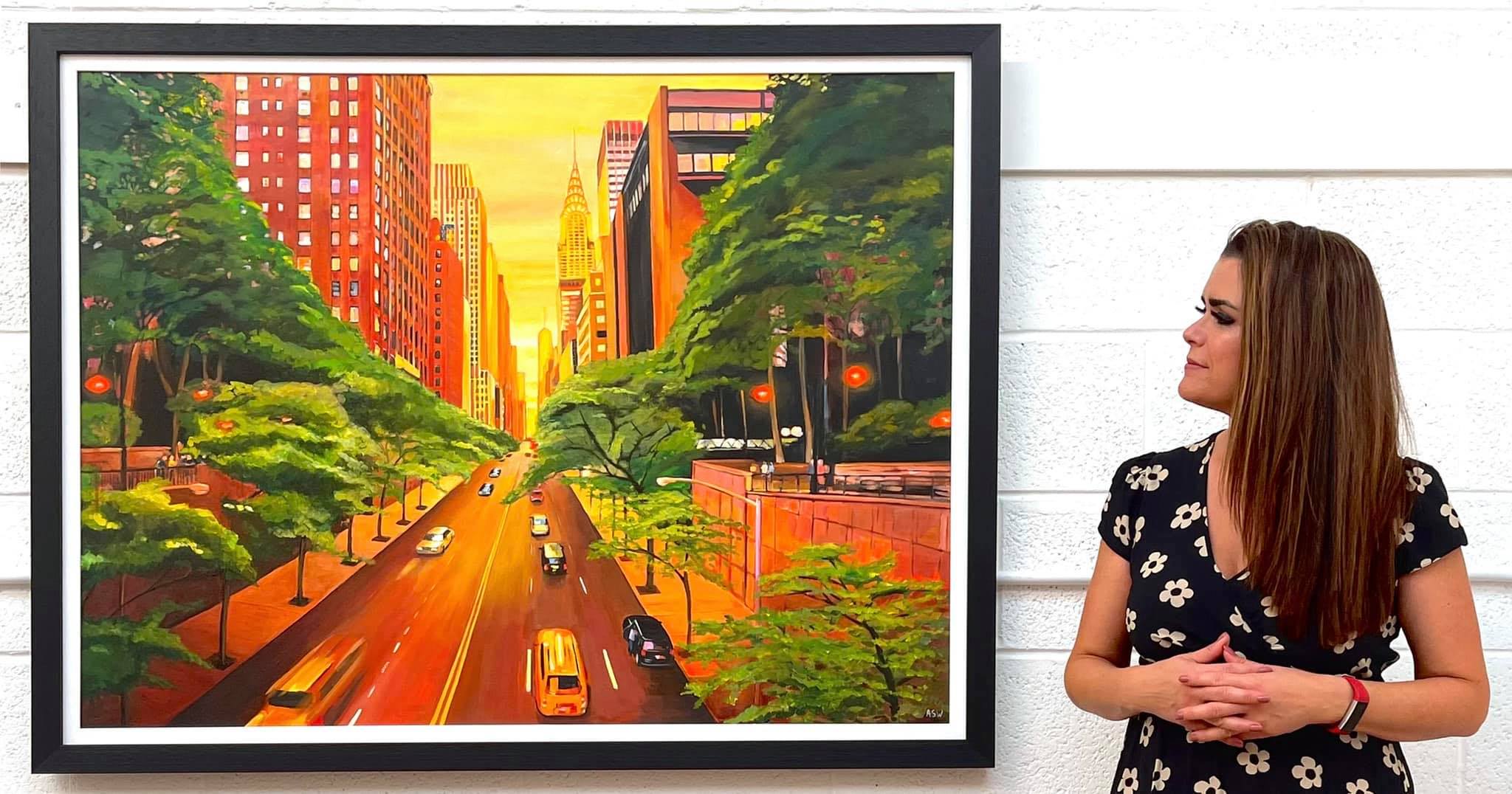 URBAN LANDSCAPE ARTIST
Angela Wakefield was born in Accrington, Lancashire (UK) in 1978. Angela is an established Contemporary British Urban Landscape Artist with an extensive & diverse portfolio of original artwork from her 20 year career as a professional painter.
Her ability to capture the behaviour of light and a sense of movement and atmosphere within the urban environment is compelling. Her trademark expressive painting style has been described as a form of 'contemporary realism' by ARTNews Magazine, and often focusses on dramatic dawn and dusk urban landscape scenes.
Although Angela painted the industrial towns of Lancashire earlier in her career, it was to be her dynamic paintings of New York and London that resonated with a discerning international audience. The North of England is where Angela still lives and works, and will always be a source of inspiration.
Her artwork is held in private collections across the UK, Europe & the USA, and she has the highest online profile of any urban landscape painter. Her admirers include the Academy Award winning Danny Boyle, former BBC & FA Boss Greg Dyke, and Art Critic & Historian Ian Welland – who, in a recent review in Art of England, described Angela as "…the most instinctive artist of our age."
"Angela Wakefield is a rising star of British art; her work is receiving acclaimed attention whilst exploring a new reality essence in our counterculture… I was struck by the urbanised genre, the scattering of light in form, and the sheer reality of scene. I have not seen such arrangement in art since viewing paintings by Edward Hopper."
If you have any questions or enquiries regarding any of the paintings for sale, or would like to commission Angela to paint something specific to your brief, please feel free to get in touch.
Urban Landscape Paintings of London, New York, California, Americana, Lancashire, Manchester & the North of England from leading UK artist Angela Wakefield.
Paintings of New York
Paintings of London
Paintings of Manchester
You can see a wide selection of Angela's original paintings and other British Investment Artwork at Ascot Studios Art Gallery